Tintas de TampografíaTintas de Serigrafía con Base Solvente
Norifin® PP N
Physically drying one-component solvent based ink system for printing on untreated polypropylene.
Contáctenos ahora!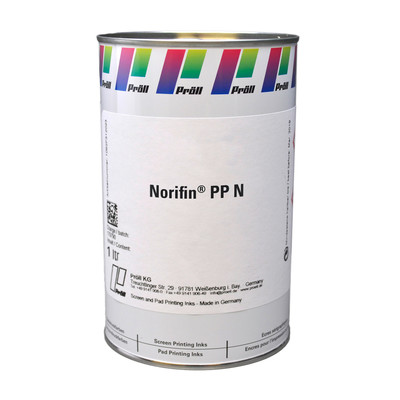 Area of Application and General Characteristics
Norifin® PP N is also suitable for printing on polycarbonate, acrylic glass, paper and cardboard. In these cases resistance pretests are necessary.
Norifin® PP N does constitutionally not contain any pigments based on toxic heavy metals (DIN EN 71, part 3).
Further information can be found in our technical data sheets in the Downloads section
PropiedadesNorifin® PP N
Polypropylene pre-treated
Descargas generalesTintas de Tampografía
Descargas generalesTintas de Serigrafía con Base Solvente