Tintas de Serigrafía con Base Solvente
NoriJet S
Press ready screen printing ink for rigid and soft PVC, acrylics, polystyrene, ABS, SAN, polycarbonate, paper and cardboard
Contáctenos ahora!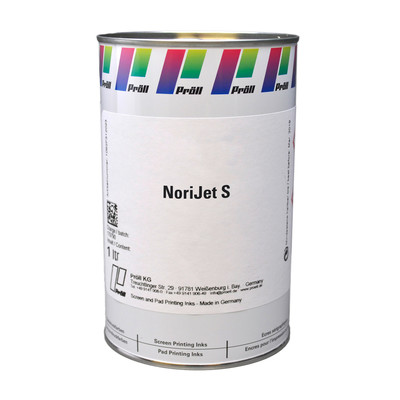 Area of Application and General Characteristics
NoriJet S is a fast drying universal screen printing ink. It can be used for printing on rigid and soft PVC, PVC self-adhesive films, acrylics, polystyrene, ABS, SAN, polycarbonate, paper and cardboard.
NoriJet S is a versatile ink system for printing companies wanting to be flexible in view of printing materials. It is press ready and provides excellent light-fastness and fast drying. On thermoplastic substrates NoriJet S can be thermoformed.
Further information can be found in our technical data sheets in the Downloads section
PropiedadesNoriJet S
Polypropylene pre-treated
Descargas generalesTintas de Serigrafía con Base Solvente